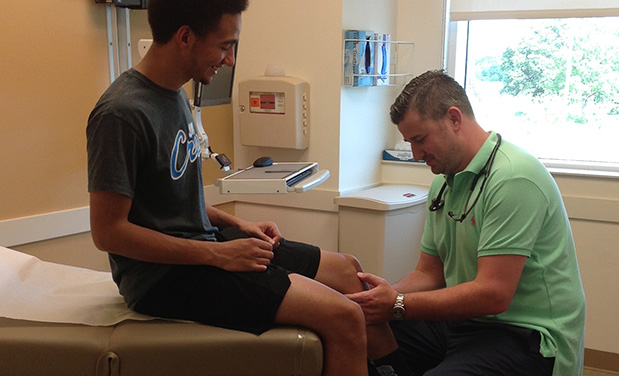 If you have a fracture, a member of Memorial's Sports Medicine team at The Orthopedic and Neurosciences Center can assess and treat your injury.
If needed, the sports medicine doctors can consult with orthopedic surgery, rehab therapy, and/or pain management for collaborative care for your fracture. When it comes to treating your fracture, it all depends on what type you have. Treatment may include a sling, crutches, braces, injections, and more.
Learn More about Sports Medicine
Visit the Memorial Sports Medicine page to learn more about what our physicians offer.
Schedule an Appointment
Call (618) 234-9884 to schedule an appointment with a sports medicine physician.